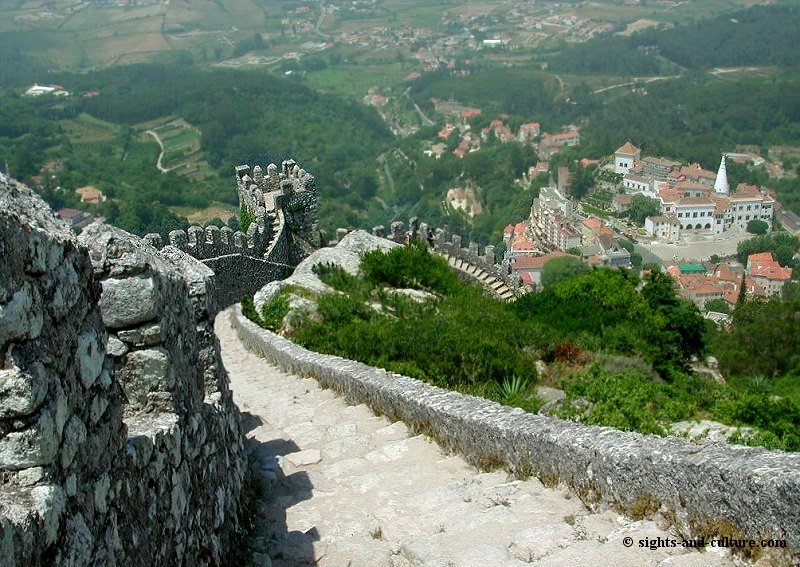 Sleeping in our attic bedroom is so relaxing! The cool Lisbon breeze wafting in the window, it's a treat. We both sleep really well, I got up around 7 and played on the internet and watched as the sun began finding its way into the watercolored streets and alleys.
After Charlton got up, we ate some patesis de feijao (bean custards) and got ready for the busy day of sightseeing ahead. First, we made our way down to the Cais do Sodre port and caught the ferry over to Cacilhas, the sleepy little fishing neighborhood across the Tejo river. We walked along the streets, seeing how most Portuguese spend their Sunday, until we got to the top of the cliff overlooking the river where the Cristo-Rei statue is built (Jesus statue, similar to Rio de Janiero's) It offered stunning views of the city, and gave our legs a major workout!
Then we headed back to the ferry port to get lunch in the Baixa neighborhood. I had pored though magazines here at the B&B looking for good cheap restaurants. So we programmed them into the Garmin and set off, drawback is today is Sunday so all of them were closed! We finally found the equivalent to a Portuguese Subway and got some sandwiches and soup.
As if that wasn't adventure enough for one day…we took all the travel guides advice and headed to Sintra! We hopped on the train and headed to what Lord Byron called the most beautiful village in the world. And he wasn't lying! Sintra was stunning and very quiet and green. We had a nice walk through the historical center and then headed up the hills to the Moorish castle. There are such beautiful buildings and scenery, I think Charlton would have been hard pressed to take a bad picture there.
Then we headed back to Lisbon and were on the search for dinner. Most cafes were too expensive for us but we lucked out and DIA was open. We picked out two soups and some other snacks and came back to eat them here. Pictures can be deceiving, Charlton's soup which looked like mostly peas with meatballs was mostly meatballs with an odd pea thrown in. The soup I selected had looked like a chickpea stew, but when we opened the can it was all rubbery and chewy and where were the chickpeas?! We gave up on mine and finished off the rest of the snacks to round out our dinner. Curiosity got to us finally and we looked up what I had picked out, um, COW FEET! Ugh! Maybe we can now join Andrew Zimmern on Bizarre Foods? haha.
We took the rest of the night easy and just relaxed. We will be leaving the bags here while we make our last run at Lisbon seeing its neighborhood of Belem.
Labels: eating, ferry, hike, jebus, lisbon, portugal, sintra, train, yuck